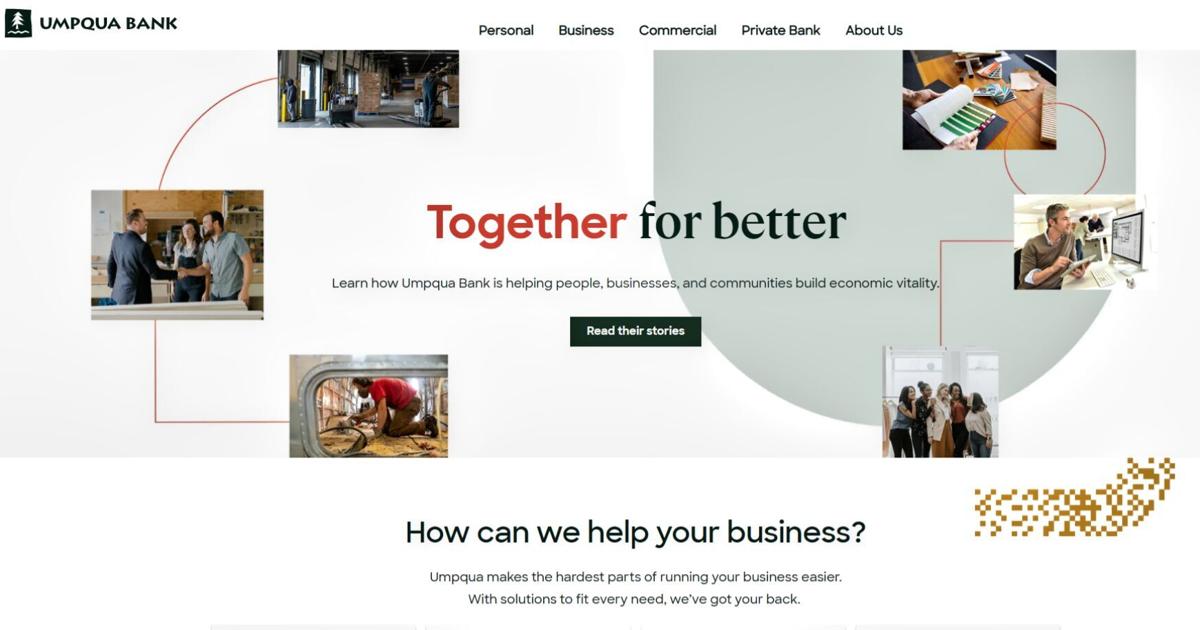 The loss of Kallios could have an impact on the community | News
Jennifer and Mike Kallio lost $106,000 last month in a wire fraud against their business accounts at Umpqua Bank. The bank says the loss was incurred by a hack into the Kallios' computer. The Kallios say their computer has been forensically examined and determined to be free of any hacks, viruses or malware. Umpqua says he is cooperating with law enforcement to try and get the Kallios' money back, which is all he says he can do.
The Kallios say the loss of their funds will necessarily impact Goldendale and Klickitat County.
"We continue to be discouraged and appalled by Umpqua's response," Jennifer says. "Once again they are making unwarranted claims about how the fraud happened. They keep blaming our devices and ourselves for being scammed, which is not true. Umpqua Bank continues to take no responsibility for the sending of $106,000 from our account, totally unauthorized by us.
Kurt Heath, Umpqua's Vice President of Corporate Communications and Public Relations, responds: "We understand that it can be difficult to come to terms with a situation like this with a significant loss of funds. However, in this case, the facts are very clear: the fraud took place because an intruder gained access to the Kallios' device that had been authorized on their account. We worked with the Kallios and with law enforcement to recover as much as possible. We will continue to work with law enforcement on any related investigation.
Jennifer Kallio argues that Umpqua's claim that the bank is working with them and trying to help them is false. "We have not heard from Umpqua Bank since December 17, 2021, when in fact, we reached out to themshe says, "specifically [Regional Manager] Terri Browning to inquire about the letter they sent us. This letter stated that a total of $1,032.36 had been recovered from the fraudulent JPMorgan Chase Bank account, to which the fraudulent wire transfer had been sent. These recovered funds were returned to the Kallios. "It was confirmed during our phone call that this $1,032.36 is all Umpqua Bank is willing to return to us. We have not heard from Umpqua since," Jennifer says.
The Kallios say they heard a bizarre admission from an Umpqua representative that the fraudster's target account at JP Morgan Chase had better security systems than Umpqua. Jennifer says an agent from Umpqua told her on November 10, "It's lucky the fraud happened with JPMorgan Chase Bank because they have much better systems in place than we do."
The loss extends to more than the Kallios' trading funds. "Because of Umpqua's decision not to reimburse us, while not only obviously financially and emotionally devastating to us, it also has a negative impact on the community," says Jennifer. "Dry side [her real estate company] has been a major donor over the years to youth athletics, 4-H, Klickitat County Fair (helping to make the fair free to the public), market sale attendees, Pig recipients Bowl and countless others contributing thousands of people every year. Since Umpqua refused the refund, in turn, we are sad to say that we will no longer be able to contribute to the community as we used to.
Umpqua's multiple assertions that he is not a causative agent in the loss of the Kallios means that the bank considers that it cannot repay the sums it did not lose. However, Heath addresses the loss to the community saying, "Umpqua has a long history of supporting Klickitat County through active volunteers and financial contributions. In addition to our current activities and support, we will be looking at other opportunities to help address any negative impacts that may arise as a result of the crime committed against the Kallios. We look forward to continuing to connect with organizations doing important and much-needed work in our community. "